We can print your planner or journal in any standard size or some custom sizes.
Common sizes include 5×8″, 5.5×8.5″, 6×9″, 7.5×9.25″, 7×10″, 8×10″, 8.5×11″.
If you're looking for a specific custom size, please contact us to see if it is a size we can produce.
BINDING TYPES FOR PLANNERS & JOURNALS
Paperback / Softcover Only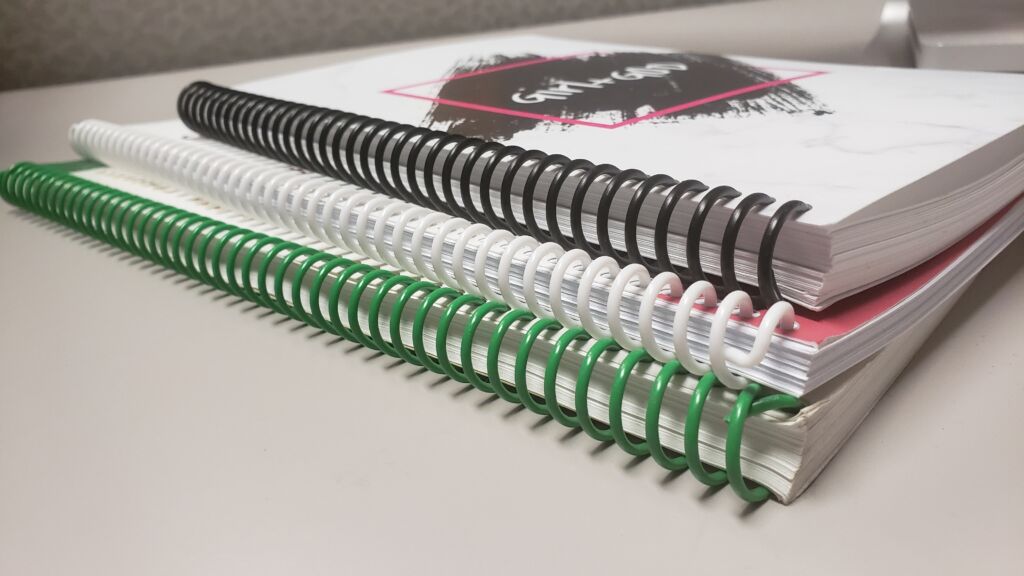 Plastic coil/spiral binding is available for paperback/softcover planners or journals. We do not offer plastic coil binding for hardcover products.
Plastic coil allows the planner or journal to easily open and lay flat. Plastic coil sizes vary depending on the amount of pages used and the thickness of the paper selected, however, they come at a minimum diameter of 6MM and a maximum of 50MM.
Plastic coils are available in a variety of colors, although not all colors are stocked as standard. Custom color orders must be for 50 copies or more. Please contact us for custom color availability.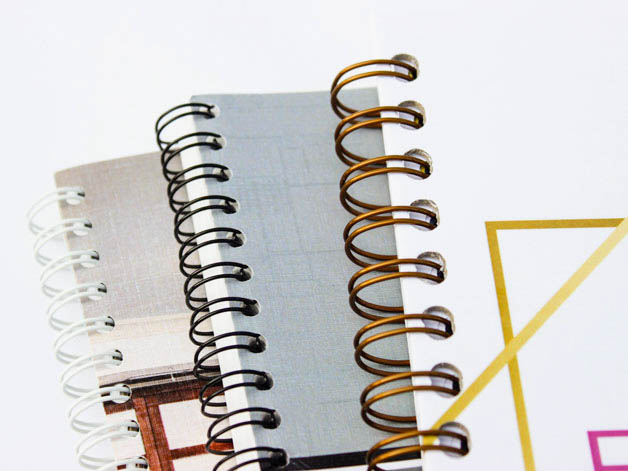 Wire-O/metal spiral binding is available for paperback/softcover or hardcover/hardback planners or journals.
Wire-O binding is similar to plastic coil, but with a metal material. It allows the planner/journal to easily open and lay flat. Wire-O has a maximum binding limitation of 250 pages depending on the weight (thickness) of the paper used.
Some of the colors to choose from for wire-o binding include black, white, silver, and gold. Custom colors are available for orders of 50 copies ore more. Please contact us for custom color availability.
LAMINATION AND PAPER OPTIONS
Choose from glossy or matte lamination for your journal/planner. Glossy lamination offers a high-shine/reflective look. Matte lamination has a sort of velvety feel and does not reflect light, a good option for products that will sit on store shelves.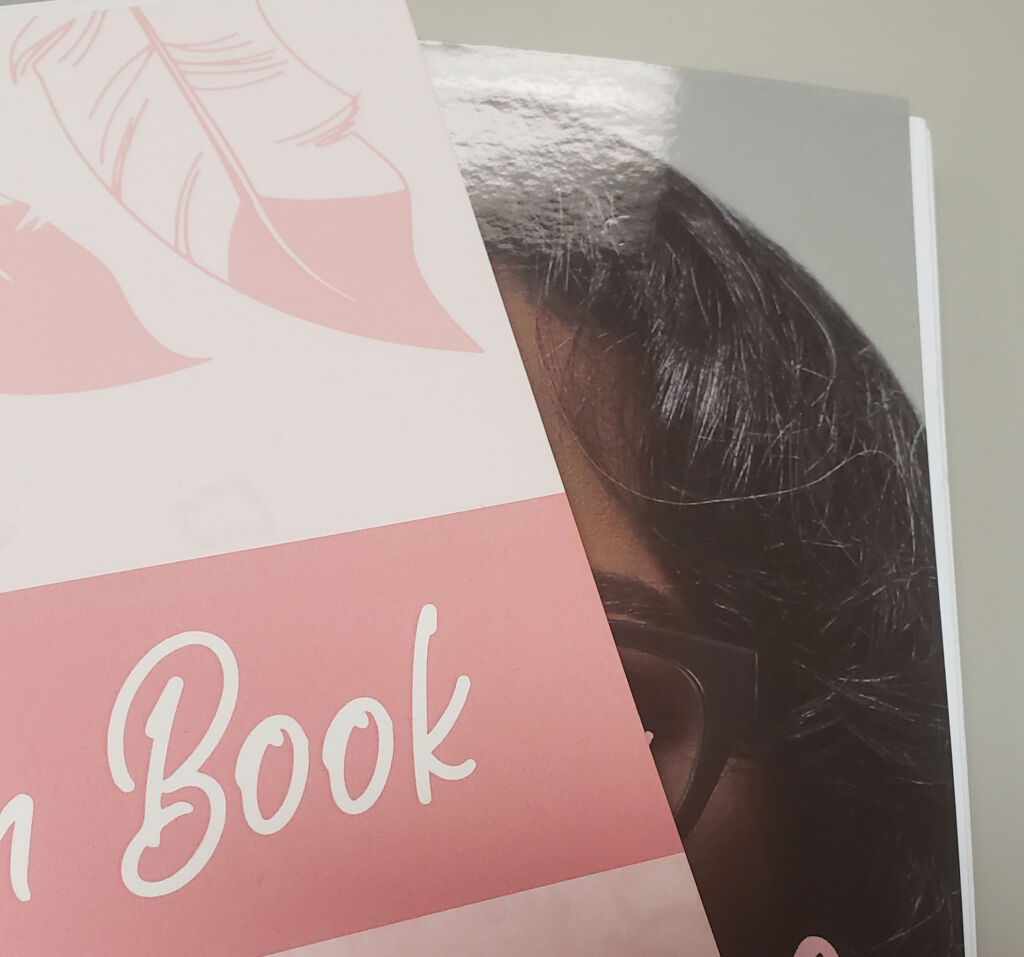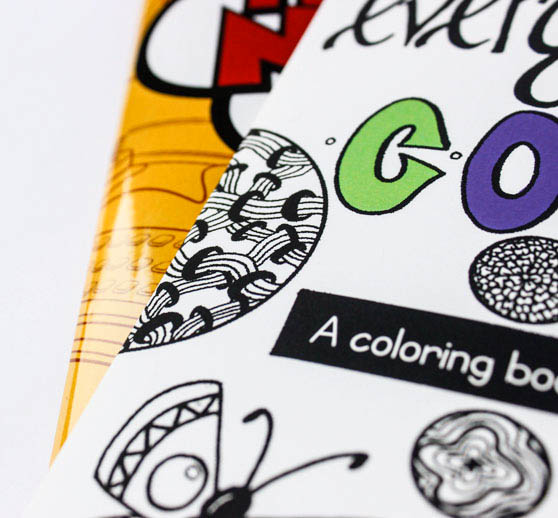 We offer white and cream papers, and also custom papers by request. Papers are available in a variety of thicknesses, such as 50lb, 60lb, 70lb, or 80lb (depending on availability at the time of your order). Minimum order may apply for custom papers.
Paper limitations may apply for books being sold through our print on-demand service. See our print on-demand specifications for more.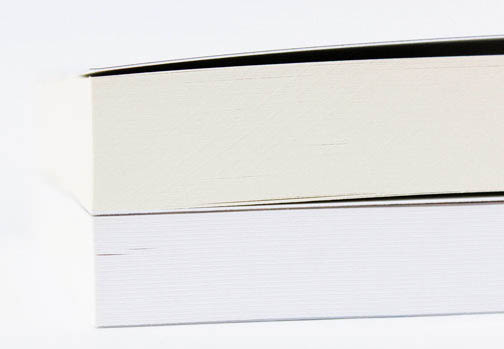 TABS AND OTHER ENHANCEMENTS
Custom-printed tabs can be included in your journal/planner to make it easier for your buyers to navigate the sections.
Tabs can range in size from 1″-3″ depending on your book's size and how many tabs you wish to have in the book.
Tabs will have rounded edges. Please note, mylar tabs are not available.
Your files should be set up so that the book's cover extends past the tabs to protect them from getting damaged.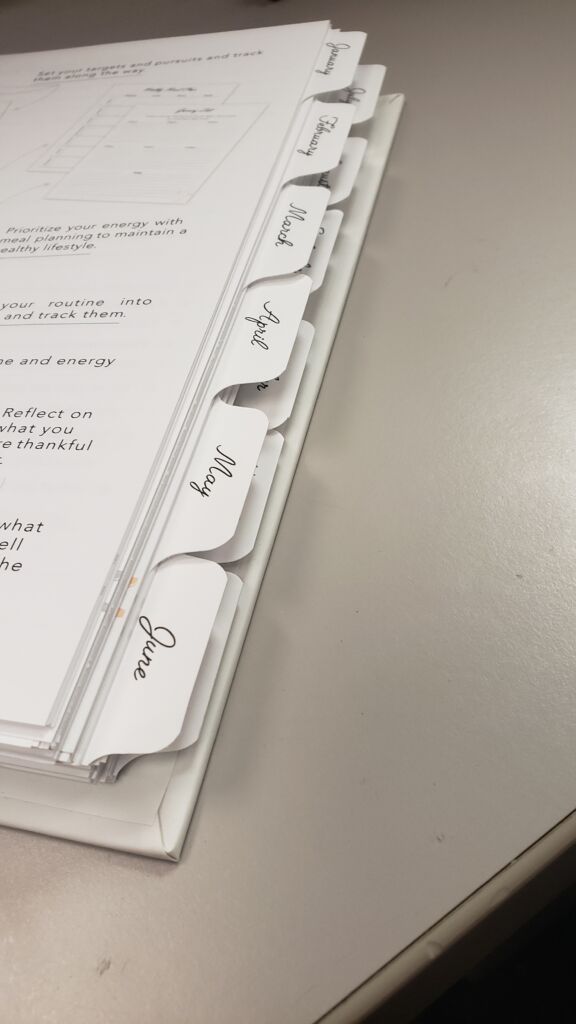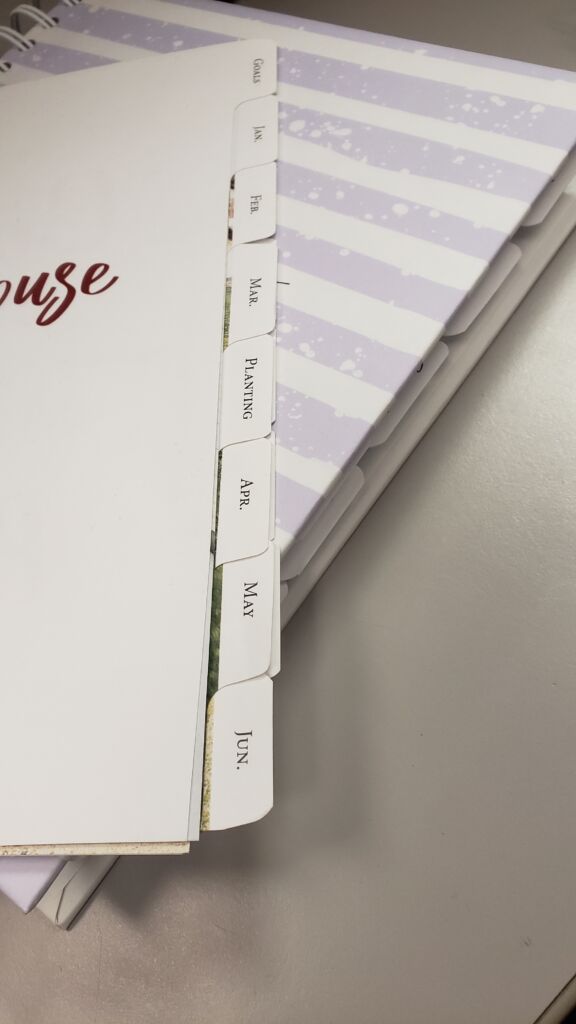 Foil stamping is available for planners and journals.
Foil stamping requires the creation and purchase of a metal plate ("die") that is heated and then used to stamp the foil onto the planner/journal.
Stamping can be done in gold or silver metallic, or a variety of other metallic, holographic, and solid color options. Some colors/metallics are by custom order only, and a minimum quantity may apply.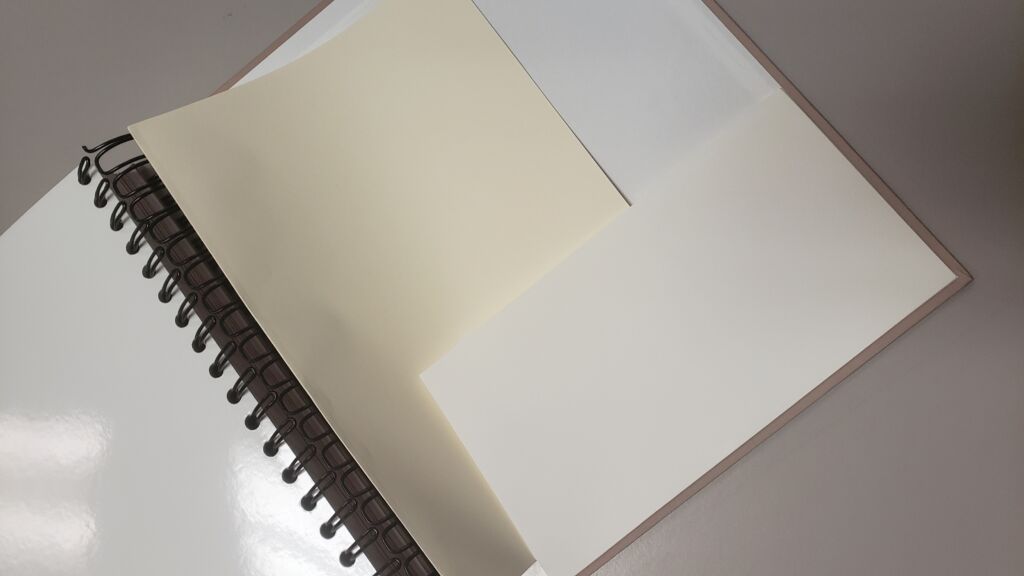 Folder style pockets are available to be glued to the inside of the book's front cover or back cover.
Pockets are solid white, in either glossy or uncoated material.
Corner protectors are available for hardcover planners/journals only.
Elastic bands are not available at this time.
As part of our setup and pre-press process we will create a finished copy of your book as a sample or "proof" to review.
Once we receive your files our pre-press and design team will meticulously review your files. Once they have reviewed and adjusted the files for print we will print, bind, and ship you a finished copy to review (or you can pick up the proof if you live in the Atlanta, GA area). This process has saved many authors time and money by enabling them to carefully go over the book one last time. We keep a copy for ourselves that we use as the standard for your book when it's time to go to production.
Need help selling your planner/journal?
BookLogix offers ship on-demand (SOD) options for planners and journals. In this fulfillment method you print a batch of items and leave them with us to store in inventory. We can sell your product on Amazon and also through your website. Inventory fees will apply. Please note that print on-demand (POD) is not available for products with spiral or wire-o binding.
TIPS FOR SETTING UP YOUR FILES
There should be no critical elements printing close to final trim. Use 1/2″ as a "safe zone" around all sides of the cover. Margins for interior pages books are usually a minimum of 1/2″ or more.
Bleeds: For any images, design features, backgrounds that extend to the edge of the page (final trim), please include a minimum of 0.125" bleed. The bleed should be an extension of the image and will be cut off during the trimming and binding process. When creating the bleed, it is important to not simply enlarge the image but to create additional space that will not affect the overall print quality when removed. Text on bleed pages should not be closer than 1/8″ to final trim.
For images, both greyscale and color, please use a minimum of 300dpi and a maximum of 600dpi.
The most commonly used programs for setting up books include: Adobe InDesign, Adobe Photoshop, Adobe Illustrator, and Microsoft Word (for book interiors). If you have used another program please let us know when you submit your files. Certain programs may lead to additional set-up being needed to ensure book prints in the way the author has intended.